Your Secret to Better Hair Days...
Who knew the most hair magic happened while you sleep?
Ditch the cotton and get your best beauty sleep with our satin products :)
Shop now
We make bonnets for thick/long hair.
Or anyone who enjoys versatile hairstyles...Fit your braids, locs, wigs, weave styles with our classic standard size bonnet.
You deserve to have your best hair day, everyday.
Our mission is to curate products that help you achieve that; with quality and style in mind.
Woman owned

Crown & Luxe was founded by a girl with thick natural hair who couldn't find a bonnet on the market that fit her fro.

Handmade

All our bonnets are handmade.

Caribbean Brand

We originate from the beautiful island of Tobago which influences our bold and unique colour combinations. 

Made from high quality fabric

Only the best satin fibers for the best hair protection
Celebrate all hairstyles with our custom print.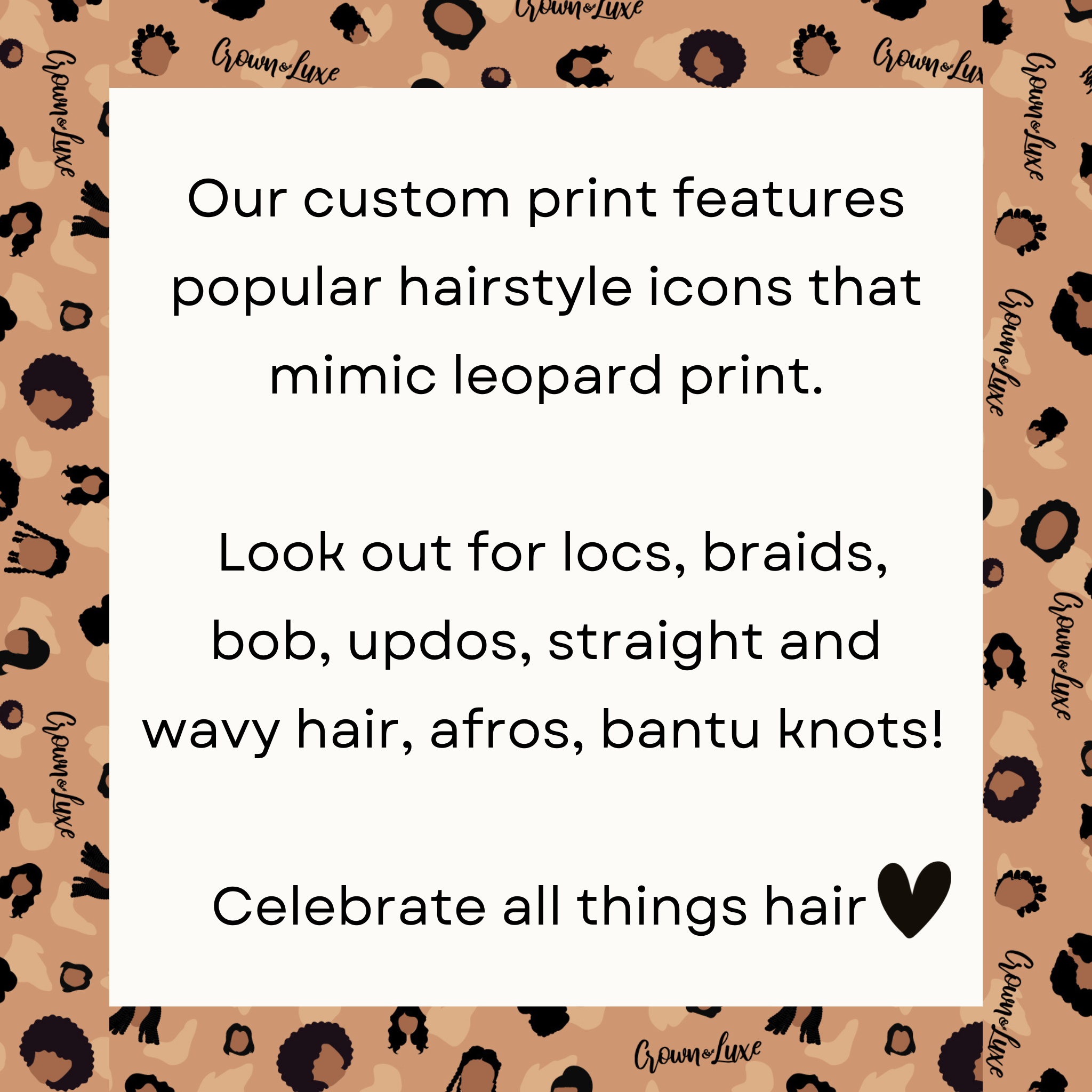 Regular price
Sale price
$17.00 USD
Unit price
per
What the blogs say....
@stylenbeautydoc, Blogger -thestyleandbeautydoctor.com

"These bonnets are HUGE and can fit so much hair inside, plus they work when I had braids, updos, twists, ponytails- you name it!"

@jaleesacharisse, Blogger

"Before selecting the wig, there's the bonnet. I'll be rocking Crown & Luxe from now on."

@aishabeau Blogger

In our gorgeous Luxe Satin Scarf
I love my scarf! It feels so soft and stays on all night!- lolitaridleykoduo on our Caramel Custom Scarf

Shop our Custom Scarfs now

These bonnets are amazing!! The quality of the fabric is perfect, and it stays on my head comfortably all night.-Kyley on our GreenxGold Bonnet

Shop our Bonnets now

I love these silky satin scarfs for my hair. I have brought 5 of them and will continue to buy. Rashanna on our Luxe Satin Scarfs

Shop our Luxe Scarfs now